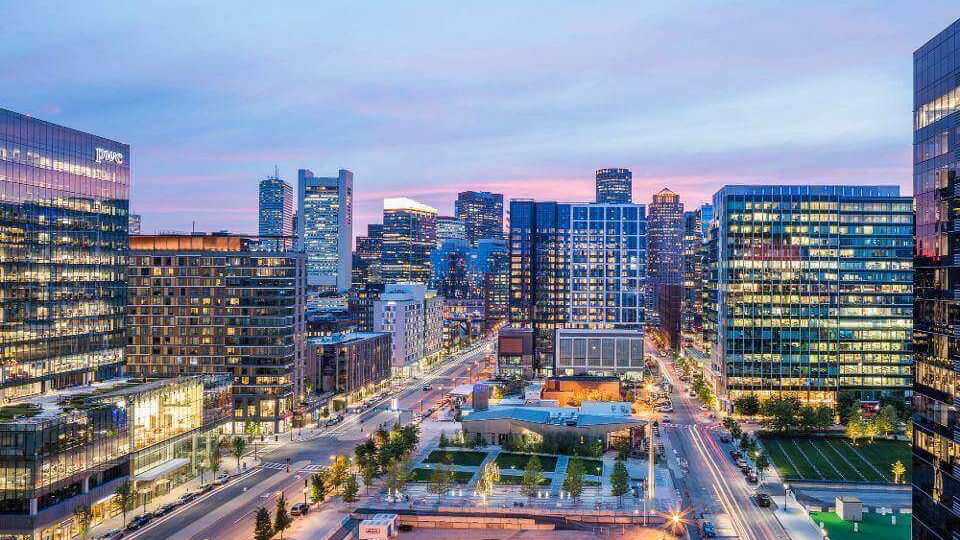 Mass Has 40 of the Top 50 Priciest Zip Codes in New England
It may be the one competition Bay Staters would prefer to lose. After analyzing all 2019 residential sales in New England's six beautiful states and calculating the median sale price in each zip code, real estate site PropertyShark discovered yet another way to say that buying a house is a ridiculously hard thing to do around here: Massachusetts is home to 40 of the top 50 priciest places (technically 52, due to a few ties) in the region.
Connecticut trailed behind with a nine zip contribution, including three from the top 10: 06878 in Riverside, 06870 in Old Greenwich, and 06830 in Greenwich. New Hampshire lagged even further behind with two, though one of those, Rye Beach's 03871, took second place in the regional ranking. And just one Rhode Island neighborhood, Block Island's 02807, ended up on the list. As for Maine and Vermont, bless them, even their most expensive zips were too low to break the top 50.
The highest-price locale in New England's most northern state was 04110, a coastal community north of Portland, where the median sale price was $647,000. The scene is markedly different from Massachusetts in more ways than one, as the report observes: "Maine's top 10 priciest zips posted medians ranging from the low $400,000s to mid-$600,000s, suggesting a far more balanced real estate market than in Massachusetts or Connecticut, where the difference between the #1 zip in the state and the #10 zip was as large as $2.4 million."
In the Green Mountain state, meanwhile, a Norwich zip (05055) claimed the most expensive real estate—the average home there went for just $535,000 this past year.
Let's zoom into the state that dominated 77% of the chart. Among the top 10, half of those are in Massachusetts and three are in Boston. The Back Bay area centered around the Prudential, as you might remember, boasts not only the priciest real estate in the state and region by far, but the sixth most expensive in the country—homes there average out at $3.669 million. Amazingly, that's actually a 23% drop from 2018, when it ranked number three nationally.
Wellesley Hills (02481) and Weston (02493) took the fifth and seventh slots, respectively, with median sale prices around $1.4 million. And back in the city, Beacon Hill (02108) and the Seaport (02210) ranked at eight and nine.
While Boston was New England's most expensive municipality, those looking to buy in Massachusetts in 2010—without breaking the bank—should also note that Middlesex (with 21 of the top ranking zips), Norfolk (with nine), and Suffolk (with eight) were three of the priciest counties in 2019. Check out the full report here.
Source: http://bit.ly/2vRUQ2y