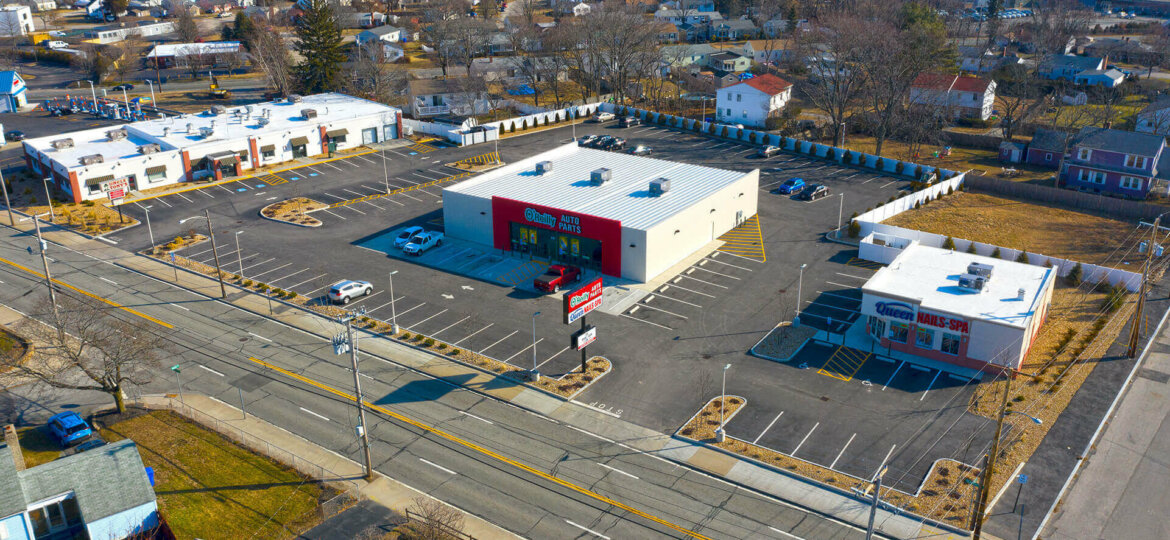 Plans for an O'Reilly Auto Parts in East Providence have received approval from the East Providence Zoning Board and the developer to begin construction this month. Owners of the property, Schiavo Enterprises, a commercial real estate development company in Massachusetts and Rhode Island, have teamed up with DiPrete Engineering, New England Construction, Studio 401 Architecture, and Narragansett Improvement Co. to build the facility.
The new 7,200 square foot O'Reilly Auto Parts will sit between an Uncle Tony's restaurant and a future small-retail tenant, the three making up a small plaza at 260-290 Newport Avenue. The property is currently a blighted site once home to a Volkswagen dealership
"The property was sitting for many years and needed a lot of attention," said Rob Schiavo, Managing Member of Schiavo Enterprises. "The new plaza and O'Reilly Auto Parts will vastly improve the area's landscape."
DiPrete Engineering provided the site's engineering and redesign as well as work on proposals and completed the American Land Title Association (ALTA) survey.
"We had to work through a few concerns including parking, stormwater, traffic, and buffering to the neighboring residential properties," said Brandon Carr, Project Manager at DiPrete Engineering. "Now, with approvals in hand, the project is ready to move full steam ahead."
One aspect of the site worth noting is the development of a stormwater system to fully treat and convey the site's stormwater. "The existing site has no stormwater controls, so this is a vast improvement over the present day," added Brandon.
Construction of the new O'Reilly Auto Parts is expected to be complete by June 2018. Rendering above by Studio 401 Architecture.
source:https://bit.ly/2Icd4Tf